Genealogy is Our Passion
For over thirty years, Johni Cerny, F.U.G.A., has assembled a gifted staff of professional genealogists. Her efforts have resulted in a brilliant group of people who use cutting-edge technology to document your family tree. Together they have over 100 years of experience and have traced the ancestry of thousands of American families. They specialize in American, African American, Native American, English, Irish, Scottish, German, French, Italian, Scandinavian, Belgian, Slovakian, Hungarian, Hispanic, Swiss, Austrian and Probate research.
Our History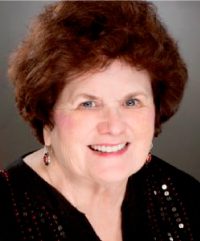 Johni Cerny founded Lineages, Inc. in 1983 and since 2005, she has been the lead genealogist for several television series that have aired on PBS, including African American Lives 1 & 2, Faces of America and four seasons of the popular series Finding Your Roots. Those productions were under the direction of her dear friend and Executive Producer, Dr. Henry Louis Gates, Jr., Kunhardt McGee Productions, McGee Media, Ark Media and Inkwell Films. She and her staff specialize in tracing American, African American, Native American, English, French, Scottish, German, Austrian, Slovakian, Hungarian, Swiss and Italian ancestors. Our offices are in the Salt Lake Valley to be near the famed LDS Family History Library.
Our Invitation
We invite you to explore our website to learn about us, genealogy, your unique family tree, our local and international services and search our database of professional research notes and articles that are not available elsewhere. Searching and downloading is FREE! You can also browse our store, post a query, read our blog and ask questions.
Search Our Files! Downloads are Free!
Popular Products & Services