African American Research
African American? Hire the Expert…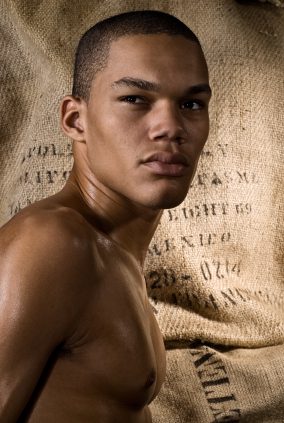 Johni Cerny, Chief Genealogist for African American Lives 1 & 2, Faces of America & Finding Your Roots with Dr. Henry Louis Gates, Jr.!
The 1860 census counted 3,953,760 slaves living in the southern states. Documenting the lives and relationships of those slaves may be impossible without the help of experienced professionals. African American research is so difficult that few full-time genealogists specialize in that field of study. Our services are designed to meet the needs of anyone who hires us to trace their ancestry. African Americans share several research goals, including:
Untangle the truths in their family's oral history from the embellishments that have been introduced with each retelling of the story.
Trace their ancestors back as far as possible in the time allowed for each project.
Identify who owned their ancestors and where they lived as slaves.
Determine if any of their ancestors were free persons of color before 1865.
Find out where their ancestors lived in Africa.
Oral history plays a very important role in tracing African American ancestors. Over time bits and pieces of family stories change. Some become so distorted that they lead amateur researchers far from the truth. A professional genealogist does not have an emotional attachment to oral history and will attempt to document each fact and set aside those that cannot be proved.
After tracing an African American family back to 1865, our focus turns to identifying who owned them before the Emancipation. During slavery, we look for your ancestors names in public records filed by an owner. We search property, estate, and court records, as well as slave schedules, to prove the owner-slave relationship. Sometimes public records are silent about that relationship, which limits the number of generations that a family can be traced. If we hit a dead-end on one family line, we'll move to another and see where it goes. All during this process, the story of your slave ancestors will unfold.
Get started by choosing the research package below that fits your goals and budget.
This research package is designed for customers who want to focus on a specific ancestor or ancestral family. If you want more complete family tree, choose a larger research project. Our staff will search as many records as possible in the time allowed to accomplish your research goal. A Research Consultant will work with you to refine your research needs to fit a four hour project.
Research project fees include:
The time required to review previous research, interact with you, other family members, and persons who share your ancestry by email, telephone or mail.
Research, locating and acquiring documents, analysis, creating your family tree, report writing, and preparing your project for shipping.
Copying, postage, shipping, handling, and extra copies of each report.
When it looks like research costs might exceed 10% of a retainer, you will be asked to provide written approval, preferably by email.
We endeavor to accomplish your research goals in the time that you purchase, but sometimes a wish list exceeds what can be accomplished in a fixed amount of time. If that happens, a consultant will ask if you want to wrap-up the project or purchase additional hours.
Retainers are non-refundable.
Depending on workload and unless otherwise negotiated, it may take 2-3 months from the time of purchase to complete a mini-project. We recommend, but do not require, that clients take a minimum of one and preferably two DNA tests. These tests play a big role in getting past road blocks caused by record loss and undefined relationship. A research consultant will guide you in choosing a DNA testing service. If you agree to test, research will not begin until the results have been delivered.
Search Our Files! Downloads are Free!